Welcome to the Ellastone Village website!
Download NEWSRAC:  July & August, also delivered free to homes in  Northwood, Ellastone, Wootton, Stanton, Ramshorn.
If you would like us to put something onto the diary then please send us an

email

.
Emergency Numbers – supplied by Parish Council.
Latest: Look below to download the Ellastone Horticulture, Produce and Handicraft Show 2019 brochure.
Ellastone Village Fete
Many thanks to everyone involved in organising the village fete, with special thanks to the Key family for allowing the event to take place in their beautiful gardens.
---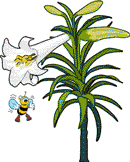 Ellastone Horticulture, Produce and Handicraft Show 2019
Come along to this lovely traditional event.
Even better, why not enter one of the many classes
to be exhibited?
Entry is only 20p, with prize money for 1st, second and third placings.
Classes are divided into:- Vegetables, Flowers, Cookery, Handicraft and Photography. Special Classes for Juniors up to 15 years.
Booking in is on Saturday from 19.00 to 21.00 & Sunday from 7.00 to 11.00.
Setting up is on Friday 23rd August from 14.00, so if anyone has a couple of hours to spare,  any help would be very welcome (also with clearing up on Sunday, after the Show).
To see the Schedule, click Schedule 2019
Further Details:
Show Secretary, Linda Ballantyne 01335 324168
Treasurer, Hilda Tideswell 01335 324203
---
Ellastone Parish Hall

If you would like to hire our beautiful old  Parish Hall for meetings or social occasions please press the link. The hall is fitted with wireless Internet.
The Parish Hall is a building with a special history including, of course, its time as a hospital during the First World War. There is a project ongoing to document the history and there is a lot of information available up to the end of the Second World War, but little after this. It may be that there is an old minute book (or books) of meetings languishing in someone's attic. If anyone has any information or old photos would you please let us know. Thank you.
---
Ellastone Church Flowers
The Church would welcome more volunteers to donate and display altar flowers, as we have some gaps on the rota. This is on display in the Church porch, so anyone can look to see if a particular date might be suitable, perhaps to remember someone or just as a gift.
---
Canasta

The next date will be Monday 22 July at 2.30 in the Parish Hall
Cost is £2 per person and includes tea and biscuits. This club is open to beginners, improvers and hardened experts!  Contact: jim.murdock15@gmail.com or phone 01335 324979.
---
"MyStaffs" App
You can now access all your council services on the move by downloading the 'My Staffs App', free and available on Apple devices, android and Google platforms from the Apple App store and Google Play.
What is the MyStaffs app?  If you need to report an issue, make a transaction, or request information, with the free app you access key services anytime, anywhere.
You can even specify your location so that you receive information about the services which just apply in your area.
What's more is that the app doesn't just feature key county services but some at district and borough level too, which means you can access everything all in one place, at the touch of a button.
What's available on the app?
Services available through the app include:
•School Term Date Information
•School Closures
•Childcare
•Advice and information for parents of under 5s
•Local Venues and Attractions
•Waste Services
•School Meal Menus and Pricing
•Registration Services
•Council Tax Information
•Roads and Highways
---
What's happened to the red telephone box?

Some residents will have noticed with regret the old red telephone box being removed from the Main Road. The Parish Council did look into acquiring it and adapting it for community use, as has been done so effectively elsewhere in the locality. However, as it was on private land, this was not possible.
---
Ellastone Church Bells
Ellastone now have a bell-ringing band again!
A group of 6-8 locals are currently learning to ring the church bells under expert tutelage via the North Staffordshire Association of Change Ringers. Perhaps you have heard them practising Monday afternoons 2.00 to 4.00 pm – !!? They are also ringing Wednesday afternoons with the bells tied (no noise), until they feel more competent.
More ringers are needed to insure cover. The practice time is negotiable if an afternoon is unsuitable. If you are interested contact: louparlett@hotmail.com using bell ringing as the subject.
---
Here are just some of the clubs available in Ellastone – to view the full list press HERE
---
Ellastone Art & Craft Group

We are a small friendly group that meet on Tuesdays 1.30pm to 4pm at Ellastone Village Hall, much in line with school terms. The group is mostly artists, but welcomes other crafts. We are always open to new members. If interested please contact Lynn on 01335 418573 or 07958 363112

YOGA for Health in the Parish Hall – Mondays 10.15 (for a 10.30 start) until 12.00, including 10 minutes warm-down session. Further Reading: Click on the the titles:  Why is Yoga so Good for You? and  NHS a Guide to Yoga.   See the webpage for details.
The Book Club – Do you like reading? Like some company or want to meet new friends?  How about joining our book club where members can meet up on a regular basis for a chat with coffee/wine and nibbles? Maybe meeting at members houses to discuss books and meet each other—all welcome! Interested ? Call Julie on 01335 324692 or email her at double.forgetmenot@gmail.com
Ellastone Running Club


The running club is a casual affair and open to absolutely anyone, beginners or experienced runners. We have had runners aged 5 to 60 so far, and number 25 members already! There is no joining fee, and we meet three times a week outside Ellastone Village Hall at the following times: Tuesday 6.30 pm, Friday 9.00 am, Saturday 9.00 am. You can attend as many or as few runs as you like.
We normally start with a short slower loop for those just starting out, and then continue on for a longer more vigorous run for the more experienced runners.
We also have a Whatsapp group, where members can chat and set up runs etc.
If you would like to join please either Txt/Tel. Duncan on 07850 210524 or e-mail: ultrarunning.miles@gmail.com
---
Tennis Club: 
You can find out all about the club by pressing the link or going to the Ellastone Tennis Club Facebook page. Read about the new court fencing.
Monday Club starts at 2.30pm in the Parish Hall on the first Monday of every month except January and Bank Holidays and the £2 admission includes tea and biscuits and a raffle ticket. The Monday Club is a social event for all ages with a varied collection of speakers. Most importantly, it gives people the opportunity to meet up once a month and have a chat over a cup of tea and a biscuit – so do please come along or perhaps offer someone who lives near you a lift so that they can have an afternoon out.  We are on the look-out for a new secretary to the Club: for more details please speak to Michael: 324227 or Hilda:324203.
---
Ellastone Reading Room
Snooker and Billiards are available in Ellastone at the "Reading Room". Situated adjacent to the Parish Hall on Church Lane and built in 1897, the Reading Room has a fullsize table available for Snooker and Billiards.
Membership is just £10 per year for adults, £6 for juniors (under16s) and £20 for Family
Membership. It costs only 50p per 20 minutes play. The room is also ideal for meetings and events and costs £10 for a meeting or £20 for an all day booking. If you want further information, please contact Arthur or Hilda Tideswell on 01335 324203.
---
Neibourhood Watch:  
Please can  you help? – Some parts of Ellastone no longer have a neighbourhood watch coordinator. The duties are not onerous, simply consisting of receiving e mails from the Police and forwarding them on to neighbours. The e mails are alerts on criminal activity, items to watch for, scams either on e mail or phone calls (from very nice-sounding people) etc. If you would like to volunteer as a coordinator for your part of the village, please email: Julie Sadler, our Parish Clerk, js.ellastonepc@gmail.com
---
Fast Broadband:

A reminder that Ellastone is able to access fast broadband. To find out if you are able to receive the enhanced service, you can put your postcode into the linecheck. If your address is listed as receiving the faster broadband then you should speak to your service provider about signing up for the fibre service. Many thanks to everyone who has fought to get this facility and especially to our MP Andrew Griffiths for his assistance in this matter.
---
Defibrillator :

If someone has a heart attack, or you suspect that is the case, you should phone 999 and they will provide the code for the box along with instructions as to what to do. If you would like more details press here.

Mobile Post Office – The Post Office in Ellastone is in the Reading Room, adjacent to the Parish Hall on Monday and Thursday from 9.00am until 12.00 noon.
Please send us an email.
Have a look at what's on in Staffordshire & Derbyshire this week … 
DERBYSHIRE
STAFFORDSHIRE
Also consult the websites in the margin above on the right
We have had quite a few enquiries from people researching their family tree. We have now set up a Genealogy page. If you have any useful information please let us know.
 

If you would like us to put something onto the diary then please send us an

email

.
Everything that we publish is done in good faith. If you notice any mistakes, then please send us an email.
Many thanks to Dove Computers for hosting this website for Ellastone

Many thanks also to fg-a.com + to clipart.email for their free clipart