Welcome to the Ellastone Village website! 
We are also on Facebook and Twitter.
NEWSRAC: Read our local newsletter online! Feb 2015 (available in a printed format free to homes in Northwood, Ellastone, Wootton, Stanton, Ramshorn and Calwich)
Fund Raising – update:
1.Chinese Auction
The Tideswell family ran a Chinese Auction in November for the Church.  We are grateful to them for raising the sum of £207.85 – a splendid effort.
2.Bingo with Fish and Chips
Two evenings of Bingo with Fish and Chips were held last year and raised the grand total of £804.24.  Thanks go to Ed Barker, the caller, and to the Tideswell family for their invaluable help.
3.Mayfield and Ellastone First Responders
The Carol Service at St. Peter's Church Ellastone was a joyful occasion and well-attended.
The collection was shared between the Church and the First Responders and each received £122. Thanks to all who gave generously and especially thank you to the First Responders for all they continue to do for our communities.
———————————————————————————————–
Absolutely not to be missed – get it in the diary …..
The next Bingo with Fish and Chips will be on Saturday 14th March at 6.30pm (£8 for adults, £4 for children).  Please book early with Pam on 324094 or Gillyan on 324284.
For anyone who has not been to one of these evenings – it's a great night and you are worried that you are new to the village or won't know anyone or don't know how to play bingo, please come along as half of us still don't know what we're doing and that's half the fun! Bring your own drinks, nibbles, sweets, grannies – fun for all the family.
——————————————————————————-Clearing snow and ice
Do
you know where the nearest Grit Bin is in Ellastone to you? Click here
Across the county there are a number of volunteer Ice Busters who are provided with grit and advice so that people can help each other to clear pathways in our local area. If you are interested in helping to clear pathways in Ellastone, take a look at becoming an Ice Buster.
Even if you are not one of the county's Ice Busters there is no need to be put off about clearing snow yourself in public spaces for fear of facing litigation. People have a responsibility for themselves when walking on snow and ice; as a result it is highly unlikely that you will be sued by anyone for clearing snow. To date there has been no case of anyone winning such a case in the UK.
You should still follow a common sense approach to clearing snow, so make sure you familiarise yourself with the snow code and East Staffordshire's grit bin pages as they give advice on how to clear snow responsibly and effectively.
———————————————————————————————————-
Ellastone Open Gardens 2015 – click on the link for more info……
—————————————————————————
Street Lighting – Due to several residents being unhappy about the proposal to switch off street lighting between midnight and 5.00, the
Parish Council has decided not to take the suggestion any further. Some residents were concerned about safety in the village and the following article was alluded to: The latest research into Street Lighting and Crime
———————————————————————————————————-
Ellastone Bowls Club
During the darker months the lawn bowling makes way for the indoor bowls. This takes place every Friday evening from 19.00 – 22.00 in the Parish Hall. This is a good time to join – just turn up with your £1.50, you'll have a very warm welcome.
Post Office – Just a reminder The Post Office in Ellastone is in the Reading Room, adjacent to the Parish Hall on Monday and Thursday from 9.00am until 12.00 noon.
Ellastone Weekly Events
Day
Time
Event
Location
Sun
Click
St Peter's
Mon
10.00
Yoga
Parish Hall
Mon 12 Jan
18.30
Tai Chi
Parish Hall
Tue
13.30
Painting Group
Parish Hall
Tue
18.15
Circuit Training
Parish Hall
Thu
19.30
Yoga
Parish Hall
(Fri*)
(9.15)
Tots (*seeking a new coordinator)
(Parish Hall)
Fri
 19.00
Indoor Bowls
Parish Hall
Click Here
Special Events
in Ellastone
Click Here
| | | | |
| --- | --- | --- | --- |
| The Mobile Library - comes to Ellastone every three weeks. It stops at Dove Street (2.40 – 2.50) & Duncombe Arms (2.55 – 3.05). Visits =     28 January,    18 February       11 March,       1 April | | | |
Have a look at what's on in Staffordshire & Derbyshire this week … 
DERBYSHIRE
STAFFORDSHIRE
 
 
Also consult the websites in the margin above on the right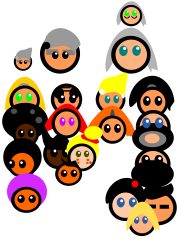 We have had quite a few enquiries from people researching their family tree. We have now set up a Genealogy page. If you have any useful information please let us know.
If you would like us to put something onto the diary then please send us an email. Everything that we publish is done in good faith. If you notice any mistakes, then please send us an email.
Many thanks to Dove Computers for hosting this website for Ellastone