Welcome to the Ellastone Village website!      
We are also on Facebook and Twitter.
NEWSRAC: Read our local Newsletter online!   
Aug/Sep (available in a printed format free to homes in Northwood, Ellastone, Wootton, Stanton, Ramshorn and Calwich)
This annual event was held in the lovely gardens of Lychgate House (home of the Key family).  Stalls and sideshows were on the lawns and teas were served in the Parish Hall.We were blessed with good weather and £1077.50 was raised, to be shared between the Church and the Parish Hall.


Many thanks to the Key family, to the organising committee, to all who manned stalls, served teas, baked cakes or helped in any way and to all those who came and supported the event.
……………………………………………………………………………………………………………………………….
32nd Ellastone Horticulture, Produce and Handicraft Show
This will take place on Sunday 30th August 2015 in Ellastone Parish Hall.
Exhibits can be brought to the Hall on Saturday evening (29th Aug) from 7-9pm and Sunday morning from 7-11am.  Judging will be from 11am (Hall closed)  and the Hall will re-open to the public at 2pm – admission 30p.
Raffle tickets will be on sale and various games will keep you busy. Refreshments will be available.
Cups and trophies will be presented at 4pm followed by an auction of surplus flowers and vegetables etc. Click on the logo for more details!
…………………………………………………………………………………………………………………………..
Ellastone Playing Field
Ellastone Playing Field Committee is looking for new members to help with the management of the field and play equipment. The time commitment is minimal but can be rewarding, working to support such a lovely village resource.
If you are interested in helping out please contact the Chairman, Selwyn Peel on 324298 or via e mail selwyn@peeluk.freeserve.co.uk
………………………………………………………………………………………………………………………………….
This club has been running now for 10 years. In the beginning it was for the over-60s, but now anyone is welcome. Each month there is a speaker or

demonstration, followed by the all-important cup of tea and a chat. Meetings are on the first Monday of each month (including Bank Holidays) and occasionally we go out for a meal. Please help us to keep this club going to share friendship, which is very important as we get older, but also for the not so old – a very pleasant gathering!
Meetings begin at 2.30pm in the Parish Hall and admission is £1.50 to include tea and biscuits. . Click on the title for further information or contact Pam Shouksmith on 324094. We look forward to seeing you.
………………………………………………………………………………………………………………………………….
Street Lighting – The streetlights are to be updated. For further information click on the image and/or ring 01335 324692.
For residents concerned about safety in the village, the following article may be of some interest: The latest research into Street Lighting and Crime.
…………………………………………………………………………………………………………………………….
Defibrillator 

If someone has a heart attack, or you suspect that is the case, you should phone 999 and they will provide the code for the box along with instructions as to what to do. If you would like more details press here.
—————————————————————–

Post Office – Just a reminder The Post Office in Ellastone is in the Reading Room, adjacent to the Parish Hall on Monday and Thursday from 9.00am until 12.00 noon.
Ellastone Weekly Events
Day
Time
Event
Location
Sun
Click
St Peter's
Mon
10.15
Yoga
Parish Hall
Mon
18.30
Tai Chi
Parish Hall
Tue
13.30
Painting Group
Parish Hall
Tue
18.15
Circuit Training
Parish Hall
Thu
19.30
Yoga (on hold)
Parish Hall
(Fri*)
(9.15)
Tots (*seeking a new coordinator)
(Parish Hall)
Fri
 19.00
Indoor Bowls
Parish Hall
Click Here
Special Events
in Ellastone
Click Here
The Mobile LibraryThe Library visits Ellastone every three weeks. It stops at Dove Street (2.40 – 2.50) & Duncombe Arms (2.55 – 3.05). Visits =   

26 August, 16 September, 7 October, 28 October, 

18 November, 9 December, 30 December
Have a look at what's on in Staffordshire & Derbyshire this week … 
DERBYSHIRE
STAFFORDSHIRE
Also consult the websites in the margin above on the right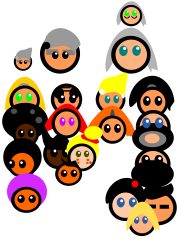 We have had quite a few enquiries from people researching their family tree. We have now set up a Genealogy page. If you have any useful information please let us know.
If you would like us to put something onto the diary then please send us an email.
Everything that we publish is done in good faith. If you notice any mistakes, then please send us an email.
Many thanks to Dove Computers for hosting this website for Ellastone