Welcome to the Ellastone Village website!
We are also on Facebook and Twitter.
Important: Street Lighting

The Parish Council has been asked to consider a proposal to have the street lighting switched off between the hours of midnight and 5.00 am. Having established that if this were done, there would be no cost to us, it is the intention to take into account any opinions that residents would have about this before forming a view. If you would like to comment, please either talk to a member of the Parish Council or contact the Parish Clerk, Julie Sadler on 324692 or e mail js.ellastonepc@gmail.com
———————————————————————————————————-
Ellastone Tennis Club
The AGM of the tennis club will be held on Wednesday 22nd October at 7.30pm in the Ellastone Reading Room. All are welcome.
Poppy Collection
It will soon be time for the Poppy Collectors to visit all the houses in the Parish.  This is a special year for remembrance being the centenary of the beginning of WW1 and we hope that you will give generously
————————————————————————————————————–
Do you object to the speeding traffic in Ellastone? Do you worry when crossing the road near the pub? Do you worry that someone may run into your car on the little bridge going out towards Ashbourne? – If your answer to any of these questions is YES then click on the button and make your voice heard ….
Roving Reporter Ros was sent out to Ellastone to interview Arnie -

 ….Click here to listen to the interview (forward to 45min 46 sec)
—————————————————————————————————————
Ellastone Painting Group
The Ellastone Painting Group starts a new term on Tuesday 9th September. We meet in the Parish Hall from 1.30 to 4.00pm.
New members are always welcome – just drop in for a cup of tea and a chat or call Anne on 01335 324599.
————————————————————————————————————–
Post Office – Just a reminder
The Post Office in Ellastone is in the Reading Room, adjacent to the Parish Hall on Monday and Thursday from 9.00am until 12.00 noon.
NEWSRAC: Read our local newsletter online!  October 2014 (available in a printed format free to homes in Northwood, Ellastone, Wootton, Stanton, Ramshorn and Calwich)

What's the weather forecast for this week? 
The Mobile Library - comes to Ellastone every three weeks. It stops at Dove Street (2.25 – 2.35) & Duncombe Arms (2.40 – 2.55). Next visit = 

15 Oct, then 5 & 26 November and finally 

17 December.
Have a look at what's on in Staffordshire & Derbyshire this week … 
Day
 
Event
Location
October
DERBYSHIRE
October
STAFFORDSHIRE
 
 
Also consult the websites in the margin above on the right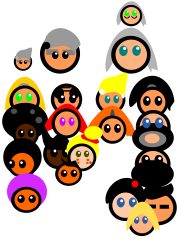 We have had quite a few enquiries from people researching their family tree. We have now set up a Genealogy page. If you have any useful information please let us know.
If you would like us to put something onto the diary then please send us an email. Everything that we publish is done in good faith. If you notice any mistakes, then please send us an email.
Many thanks to Dove Computers for hosting this website for Ellastone