Welcome to the Ellastone Village website! 
We are also on Facebook and Twitter.
NEWSRAC: Read our local newsletter online! April 2015 (available in a printed format free to homes in Northwood, Ellastone, Wootton, Stanton, Ramshorn and Calwich)
Talks on behalf of Careline
Eminent wildlife photographer, Michael Leach, will be giving two interesting, informative, amusing talks in aid of the local charity "Careline".
They should appeal to those who like nature, are interested in travel or are keen on photography.
The talks will be held on Thursday April 30th at Abbotsholme School, one at 4pm and one at 7pm.
The afternoon talk, at 4pm, entitled "Animals Behaving Badly" will give an insight into animal behaviour – sometimes learnt from their human counterparts! Meet drunken monkeys, psychotic magpies, hallucinating lemurs and larcenous orang-utans, amongst others.
The evening talk at 7pm, "Beneath the Dark Canopy" will enlighten us as to how rainforests work. Michael will draw on his adventures in Borneo, the Amazon Basin and Central America to show how animals have evolved to live in this fragile, intricate environment. He will reveal his work with orang-utans, monkeys and river otters, to name just a few.  
Michael has been a full time naturalist since 1977 and has travelled all round the world in search of subjects. He has been described as a "unique wildlife humourist". His photos have been published in over 1000 books and he has filmed wildlife for BBC and ITV. Both talks will be illustrated by Michael's wonderful slides.
Encourage as many of your friends as possible to attend this event in aid of our local charity, which should be interesting and entertaining.

Tickets are £10 for adults, £6 for under 16′s and include light refreshments ( a glass of wine in the evening).

Please let Lesley know how many tickets you would like, preferably by April 28th. 
Tel. 01889 567820
———————————————————————————————————-
Quiz night returns!
Quiz Night at Wootton Cricket Club was a very enjoyable evening and the meat pies were delicious, somehow the potato was missing, but never mind we got better value for money!
£380 was raised on the evening through the raffle and the ticket takings (minus expenditure on catering and printing) and this will be go to the Mayfield and Ellastone First Responders.
———————————————————————————————————-
Ellastone Garden Party
 This will take place on the afternoon of Saturday 18th July.  It will be held in the lovely gardens of Lychgate House – home of Michael and Gillian Key, and there will be teas and some stalls in the Parish Hall. A planning meeting for the event will be held in the Parish Hall on Wednesday 15th April at 7.30pm.  Please come along to this and bring your ideas.
…………………………………………………………..
Street Lighting -
Due to several residents being unhappy about the proposal to switch off street lighting
between midnight and 5.00, the Parish Council has decided not to take the suggestion any further.
There was a Parish Council Meeting on 24 March, when speakers Martin Beavis and Chris Downing, from eon explained the new plans.
Plans for the New Street Lighting will be available for viewing in the Reading Room  10am -12pm  Saturday 4th April 2015.   Any further information please ring 01335 324692
Some residents are concerned about safety in the village and the following article has been alluded to: The latest research into Street Lighting and Crime.
…………………………………………………………………………………………………………………………….
Anzac Day Centenary – local heroes.  Read more by clicking on the poppy
………………………………………………………………………………
In Norbury Village Hall
Mondays – Bodyblitz aerobic fun!!  6.30pm
Thursdays – Kettle Bell Fat Blast, Intense 45 minute session.  6.30 pm
Everybody welcome….. Just £3.50 a class  £30 for ten… Call Jody 07717205501
Email – jodywoodward@btinternet.com
…………………………………………………………………………………………….
BINGO
Many thanks to all those involved in making the Bingo and Fish n Chip night such a fun evening! As always, the place was full and there was a lovely atmosphere. £440 were raised for Church Funds.
…………………………………………………………………………………………….
Defibrillator 

The defibrillator which has been installed in the entrance to Ellastone Parish Hall is now fully operational. If someone has a heart attack, or you suspect that is the case, you should phone 999 and they will provide the code for the box along with instructions as to what to do.
——————————————————————————-

Ellastone Open Gardens 2015 – click on the link for more info……

Post Office – Just a reminder The Post Office in Ellastone is in the Reading Room, adjacent to the Parish Hall on Monday and Thursday from 9.00am until 12.00 noon.
Ellastone Weekly Events
Day
Time
Event
Location
Sun
Click
St Peter's
Mon June 1st
10.15
Yoga
Parish Hall
Mon
18.30
Tai Chi
Parish Hall
Tue
13.30
Painting Group
Parish Hall
Tue
18.15
Circuit Training
Parish Hall
Thu
19.30
Yoga (on hold)
Parish Hall
(Fri*)
(9.15)
Tots (*seeking a new coordinator)
(Parish Hall)
Fri
 19.00
Indoor Bowls
Parish Hall
Click Here
Special Events
in Ellastone
Click Here
| | | | |
| --- | --- | --- | --- |
| The Mobile Library - comes to Ellastone every three weeks. It stops at Dove Street (2.40 – 2.50) & Duncombe Arms (2.55 – 3.05). Visits =   1 April | | | |
Have a look at what's on in Staffordshire & Derbyshire this week … 
DERBYSHIRE
STAFFORDSHIRE
 
 
Also consult the websites in the margin above on the right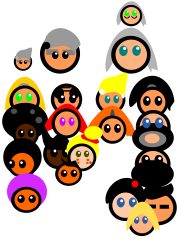 We have had quite a few enquiries from people researching their family tree. We have now set up a Genealogy page. If you have any useful information please let us know.
If you would like us to put something onto the diary then please send us an email.
Everything that we publish is done in good faith. If you notice any mistakes, then please send us an email.
Many thanks to Dove Computers for hosting this website for Ellastone