Welcome to the Ellastone Village website!       
We are also on Facebook and Twitter.
NEWSRAC: Read our local Newsletter online!
May 2016  (available in a printed format free to homes in  Northwood, Ellastone, Wootton, Stanton, Ramshorn and Calwich)
STOP PRESS: The Ellastone P3 Cabinet is now live. To find out if you are able to receive the new enhanced service, you can put your postcode into the linecheck. If your address is listed as receiving the faster broadband then you should speak to your service provider about signing up for the fibre service. Many thanks to everyone who has fought to get this facility and especially to our MP Andrew Griffiths for his assistance in this matter.
………………………………………………………………………………………………………………………………….
It's published! This year's Ellastone Show Schedule is now available for your perusal. It's time to get practising on perfecting that quiche. Press on the logo to take you to the Show page. For any further details email:  ellastoneshow@aol.co.uk or phone: 01335 324228
………………………………………………………………………………………………………………………………….
Help needed:
Please does anyone have any information about this tremendous photo? What was the occasion? When was it? Can anyone offer any names? Let us know if you would like to see a larger and clearer copy.
Please send us an email.
………………………………………………………………………………………………………………
Lighting in Ellastone
The streetlights are being replaced at the moment. E-on have programmed the next phase of the lighting replacement works for Tuesday 3rd and Wednesday 4th of May,
This will be to complete the works at the junction of Ashbourne Rd and Wootton Rd and will require traffic lights during the day.
Once they have completed these 4 days they will plan the remaining works which will require traffic lights at the junction of Ashbourne Rd / Wooton Rd
………………………………………………………………………………………………………………………………….
Ellastone Playing Field
Ellastone Playing Field Committee is looking for new members to help with the management of the field and play equipment. The time commitment is minimal but can be rewarding, working to support such a lovely village resource. Many thanks for all the donations!
If you are interested in helping out please contact the Chairman, Selwyn Peel on 324298 or via e mail selwyn@peeluk.freeserve.co.uk
………………………………………………………………………………………………………………………………….
Defibrillator 

If someone has a heart attack, or you suspect that is the case, you should phone 999 and they will provide the code for the box along with instructions as to what to do. If you would like more details press here.
…………………………………………………………………………………………………………………………………
Mobile Library
The Library visits Ellastone every three weeks. It stops at Dove Street (9.40-10.00). 2016 Visits =  11 May, 1 June, 22 June, 13 July, 3 August, 24 August, 14 September, 5 October, 26 October, 16 November, 7 December, 28 December.

Mobile Post Office – The Post Office in Ellastone is in the Reading Room, adjacent to the Parish Hall on Monday and Thursday from 9.00am until 12.00 noon.
Have a look at what's on in Staffordshire & Derbyshire this week … 
DERBYSHIRE
STAFFORDSHIRE
Also consult the websites in the margin above on the right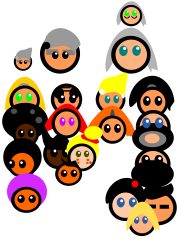 We have had quite a few enquiries from people researching their family tree. We have now set up a Genealogy page. If you have any useful information please let us know.
 If you would like us to put something onto the diary then please send us an email.
Everything that we publish is done in good faith. If you notice any mistakes, then please send us an email.
Many thanks to Dove Computers for hosting this website for Ellastone
Many thanks also to fg-a.com for their free clipart